The A.R.T. Experience - Online Broadcast - October 3rd, 2021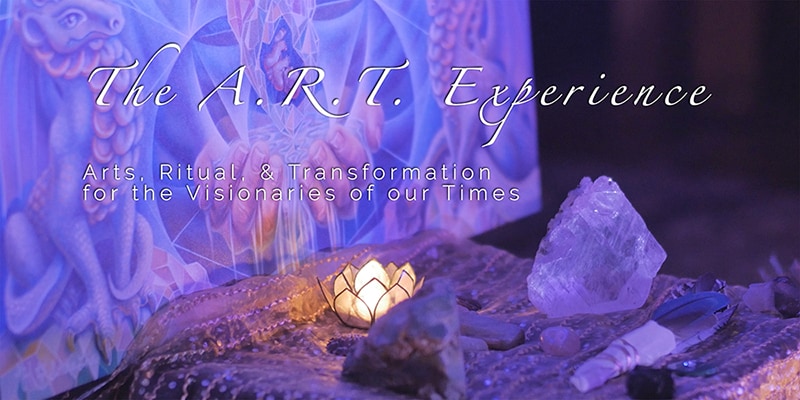 Welcome to
The A.R.T. Experience
Take a Deep Dive into
"The Kiss of Motherpeace"
Join us LIVE on Zoom on
Sunday, October 3rd, 1-3pm pst
First 25 tickets are FREE to those who need it, so register soon!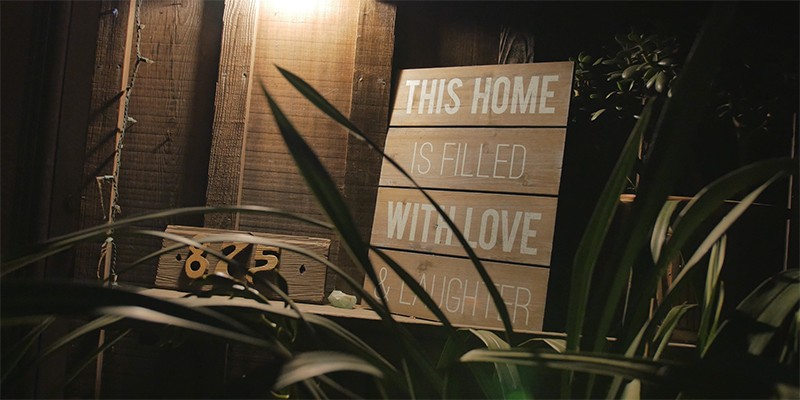 Who Are You?
A mystic? A visionary? A healer? A creative? You might call yourself a therapist, artist, scientist, teacher, activist, inventor, farmer (just to name a few)—but whatever you "do", if you are someone who is guided by love and connection to Spirit, and you work hard to be the change you wish to see in the world, then please pull up a chair.
And I must say, thank goodness you exist! You are an innovative undeniable force that this world so desperately needs.
But let's face it… the road can be long, lonesome, and arduous at times, and we all need to regularly tune into our divine support network to help us out.
That's what the A.R.T. Experience is for.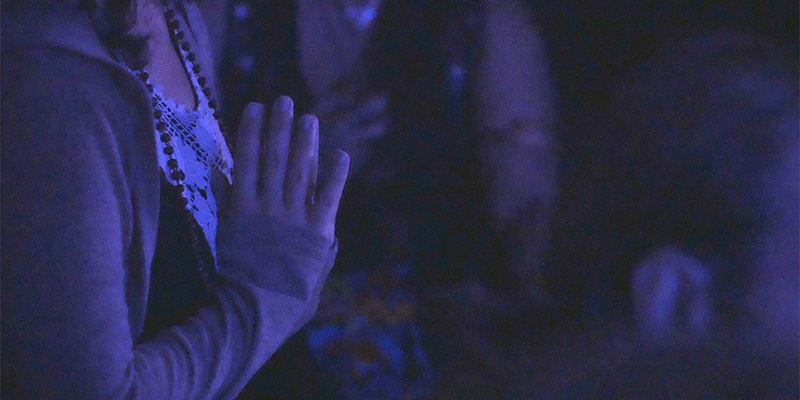 What is the A.R.T. Experience?
Every other month, we are hosting an Arts, Ritual, and Transformation (A.R.T.) Experience to take a deep dive into a painting I've created that honors specific aspects of our divinity. In sacred ceremony, we will journey into healing mystical realms, not only through the visual art alone, but through a unique combination of many arts including storytelling, poetry, theater, and music, all integrated together with meditation and ritual. All these components swirl together into one big beautiful interactive community experience that is designed to invoke positive transformation in your life and the world at large.
At each Experience, you will…
Commune with ART that fills you with wonder

Participate in MUSIC that brings you back to source

Journey with STORY that helps you open to more love

Engage in RITUAL that connects you with divine wisdom

Invoke positive TRANSFORMATION in your life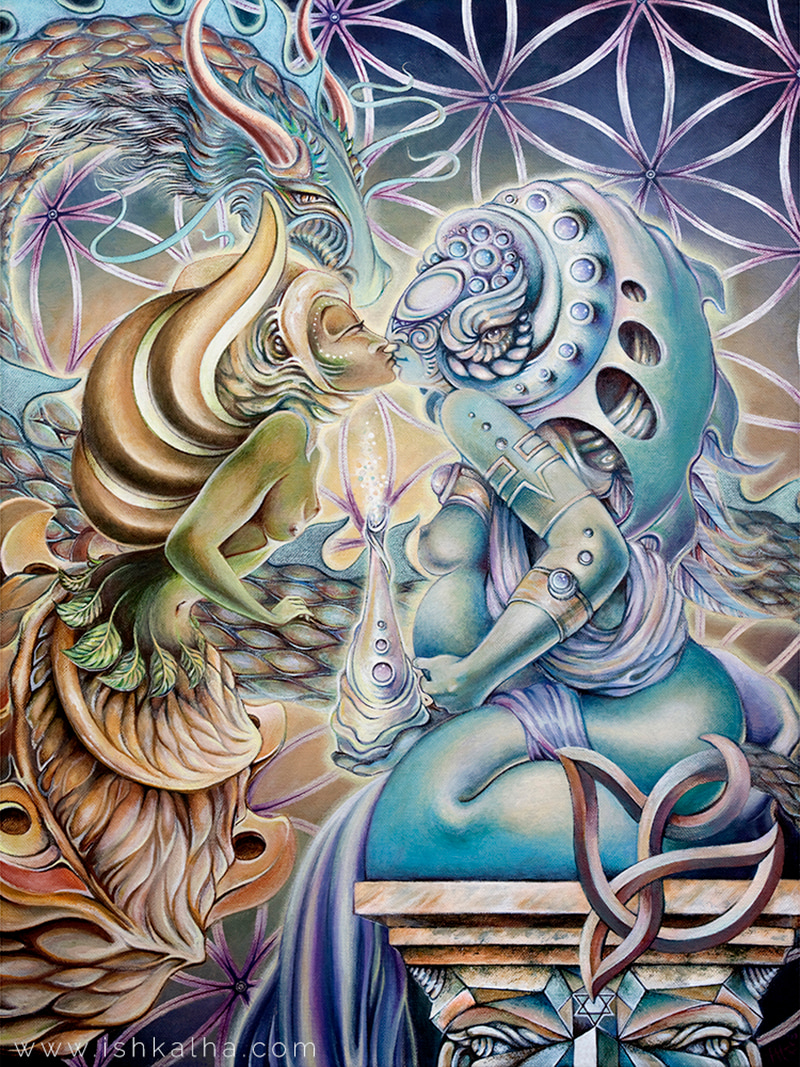 This Month's Theme
Sunday, September 26th, 1-3pm pst
For this mont's A.R.T. Experience, we will be taking a deep dive into my painting "The Kiss of Motherpeace", which is all about the divine feminine. We will gather to celebrate the enchanting union of the Divine Mother and the Daughter Saviouress in this piece, while also invoking their soft and lovely qualities into our own embodiment and life expression. We will integrate this theme by weaving intuitive and traditional practices, in tandem with the art, music, poetry, theater, and story.
This Month's A.R.T. Experience Will Especially Benefit You if...
You want to give birth to something new in your personal life or business
You desire to cultivate more compassion toward yourself and others
You yearn to heal your relationship with your own mother
You wish to embody more of the soft and gentle nature of the divine feminine
You are a mother, or want to be one
You long to be held by motherly energy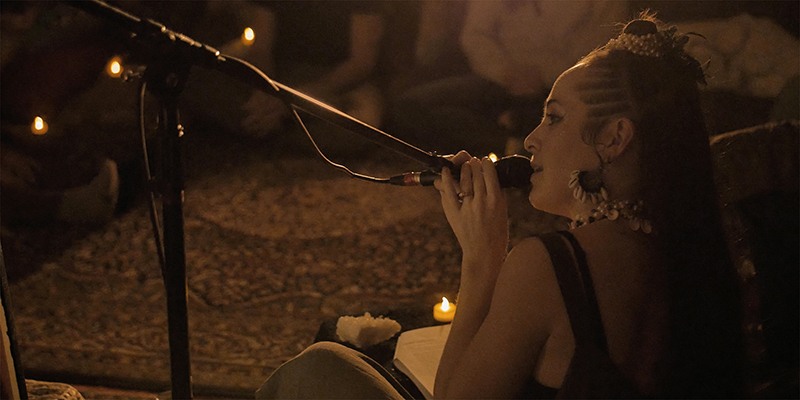 About Your Guide
My name is Ishka Lha, and I help people fall deeper into their mystic heart by creating portals into the multi-dimensional nature of our spiritual reality. Here, our experience of magic, unity, and tranquility expands every day. Here, we are held by a web of cosmic support. And from this place, everything we do and touch creates greater ripples of love out into the world.
How do I create these portals exactly?
Well, it all begins with magical ART.
I've been creating and sharing healing visionary art worldwide for over a decade, and it is my absolute pleasure to share this work in sacred space with community.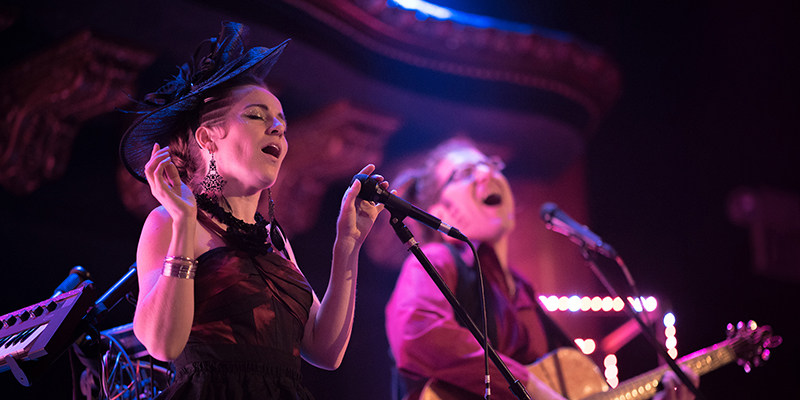 Music That Moves
My band, JAMeeSHKA, presents the music portion for every A.R.T. Experience. We play select pieces we've crafted and honed for the theme of each month, with ample opportunity for audience participation. My husband, James Caran (my bandmate), also creates all the wondrous soundscapes you will hear (in real time!) throughout the event, to support our mystic journeys together.
You can hear some of our music here: www.jameeshka.com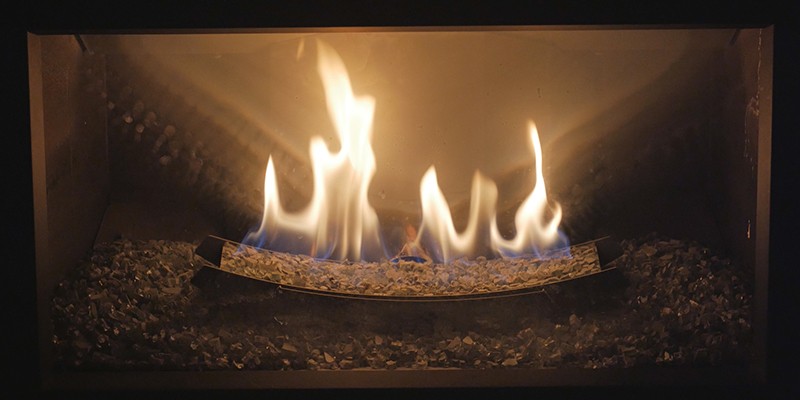 I look forward to sharing some soul delicious arts and ritual with you, so that we can experience positive and meaningful transformation TOGETHER. When we gather in ritual with conscious creations as a group, we create a powerful web of energy that brings us into presence almost instantly and safely holds us there. Our intentions are magnified exponentially, and like one big care bear stare, all our hearts radiate their brilliance extra strong.
I hope to see you there!