Harmonic Humanity Fundraiser ~ San Francisco, CA ~ August 17th, 2019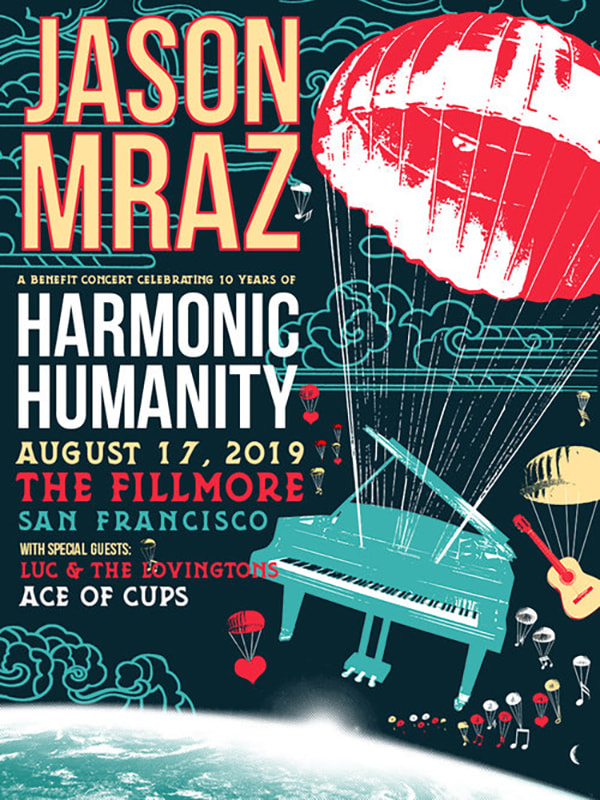 I will be joining Harmonic Humanity with my art at the legendary Fillmore on August 17th for a concert fundraiser with Jason Mraz for their programs to give homeless a hand up. Join us.
Harmonic humanity creates jobs and life-skills counseling to help homeless and marginalized people reconnect with health and fulfillment. One of the ways we do this is by bringing together musicians, philanthropists and celebrities who want to make a difference, to produce albums, and events, to raise funds for our network of providers.