The Greatest Invitation
Nov 08, 2018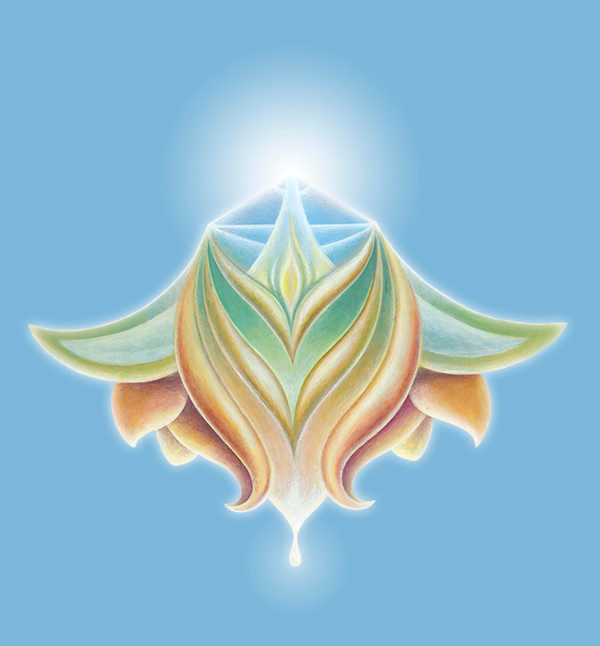 I use the ritual of painting to explore and honor the common threads between many ancient cultures, spiritual traditions, and mythologies; and then I tenderly hold all these up to the light of today as I attempt to unpack their wisdom in a fresh yet timeless way. I am always looking, always searching for the underlying similarities, the parallels, the middle ground of any narrative, old and new, to see what holds us all together.
I study, practice, and delight in the mysterious aspects imbedded in each of us, carried beyond time, beyond place, beyond any distinction; and I paint what I have learned, what I have seen, what I have felt, what I have wondered about. I submerge my brush into the wells of being, into those places inside that feel deeply personal and yet wholly interconnected with every other living thing that has ever existed or will exist; and then I venture to weave my questions and insights into a unified tapestry of love and hope.
Canvas after canvas, luminous shapes, colors, and compositions unfold as I look deeper into overlapping universal themes. This journey never gets old. There is just so much to discover...
Deep set into the marrow of my artistry are my prayers for unity, mutual respect, and understanding between all peoples, a love for our earth and the beyond, and a lifelong commitment to creating more beauty and uncovering more compassion. I don't pretend that I have it all figured out. I don't pretend that I know the best way. I am finding my own way, and I am learning everyday how best to express that.
Through the art of story and the story of art, we learn important lessons about ourselves and the world around us. Through art, we begin to remember.
And that is wherein lies the Great Invitation. A great vision for humanity invites us right in—it requires no formal introductions, it comes to us like an old familiar friend. It cuts to the chase. Great art is a wide open door, a bare offering on the altar of love. It gives us a chance to observe, relate, reflect, and at best, it reminds us of what we hold most dear. If we are willing to pay attention—to accept this greatest and most quiet gift, if we are patient enough to notice it, we may just actually see ourselves as we truly are.