That Old Paint Peeling Feeling
Nov 01, 2019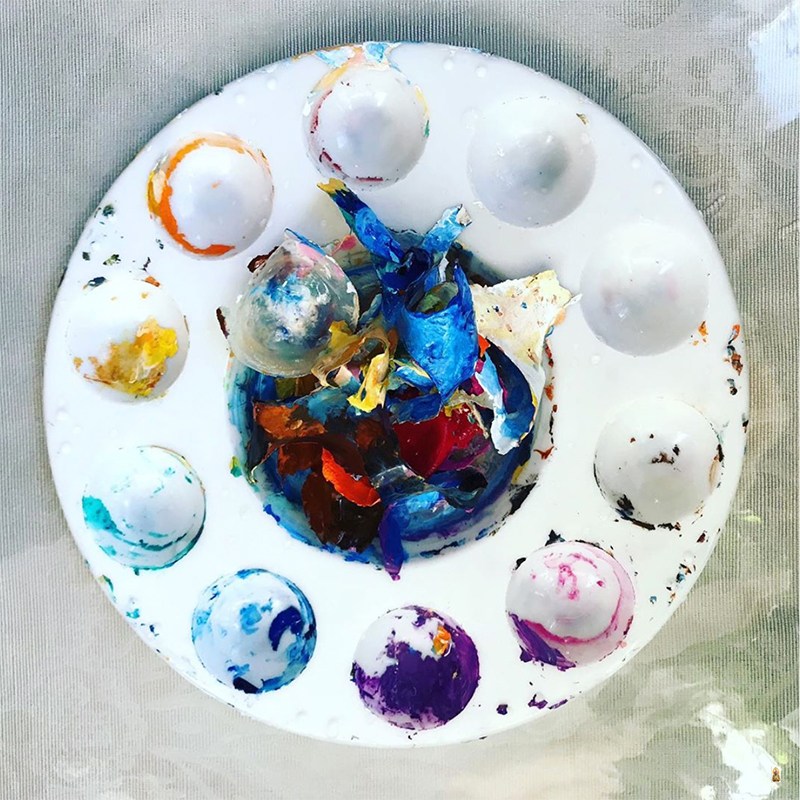 Paint peeling,
Old feelings.
Past due,
Something new.
Staying present,
Don't forget.
It won't be a masterpiece
If the mind is not at peace.

As an artist, there are those days when the paint just won't move right. Mostly it's because I'm feeling impatient. I'm thinking of getting it done, rather than getting it right. That was how I felt for a few studio sessions I had last month. And then I had to take a step back, and give myself a mental tune up, a reminder of the big why. I don't want to create art that is just ok. I want to create awe and wonder. I want to remind people of the magic we are capable of. And that takes uber amounts of patience, focus, dedication, and surrender.
So much is cultivated by this brush, this tool, this little piece of wood and bristle between my fingers with dabs of pigment on it.
The life of an artist appears dreamy, yes, but it can also be quite tedious, among other not so glamorous things, just like many other lines of work. If you want to paint something beautiful, always start with a subject or idea that sparks joy in your heart—something you're really passionate about—that's what will carry you through all the days it will take to create it. It takes sitting and standing at the canvas hour after hour, day after day, week after week, sometimes years to make one masterpiece happen. All in all, I wouldn't have it any other way. Painting has taught me multitudes about patience, among other values I hold dear. The creative process has been one of my greatest teachers.