New Drawing: On the Horizon (DFW #2)
Jan 08, 2021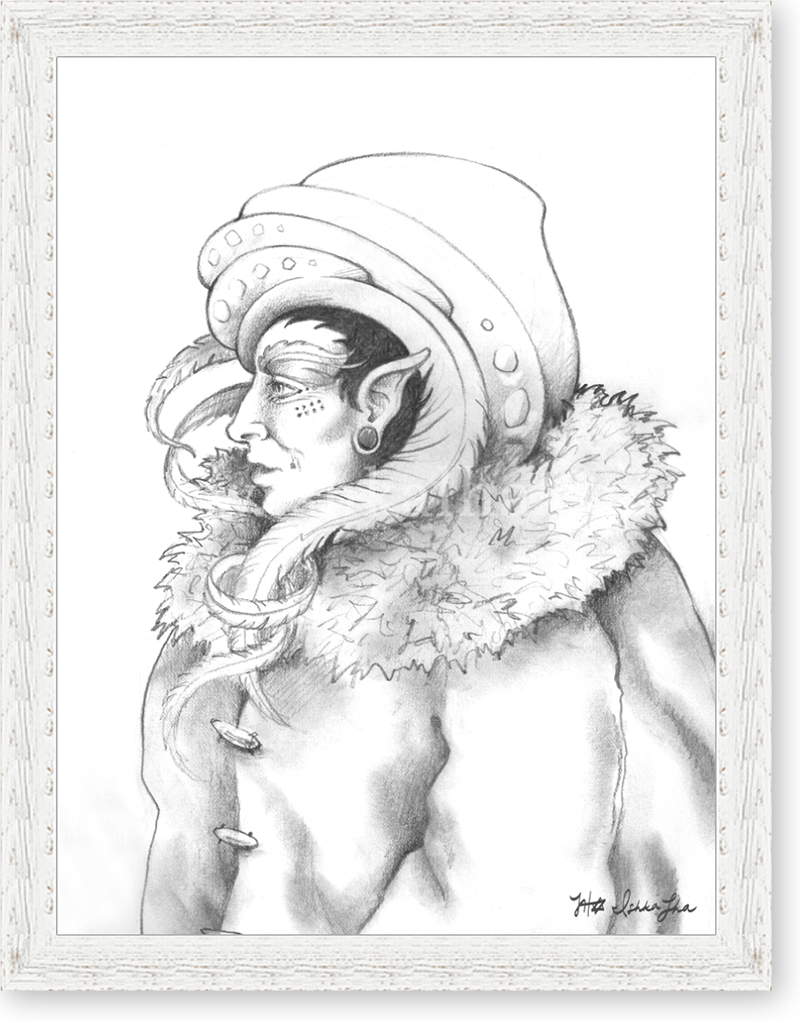 At the time I made this drawing, I was feeling overwhelmed by what many call "the grand horizon"—that place of big ideas and dreams. I know my big dreams intimately, but I hadn't sat down to put some structure to them for the new year yet, to make the actual plans to manifest my desires. This is a classic trap we can all fall into sometimes—getting lost in the big picture—but there is a way to get through the overwhelmth, and gracefully move into greater clarity and grounding.
So, how did I do that?
In order to get clear, I started out by making some art (this drawing). No concepts, just free flow. I felt way less spread out energetically after doing so. That led to some journaling about my big dreams, and then I wrote about what I wanted to focus on this year, to get it all out of my heart and head onto paper. After that, I broke things down into lists and timelines to get really specific on how and when to accomplish my goals.
This specific process of bringing spirit into form—energy into matter—fantasy into reality—is a powerful aspect of practical magic, and is absolutely vital to actualizing our mission in the world.
And guess what? I feel way better now from having done this inner work, and I'm feeling ready to step into this new year with a renewed sense of dedication and motivation.
If you haven't done something like the process I described above for this new year yet, I invite you to do so! It's a good time to get clear on your big dreams, set those new intentions, and make a plan on how to manifest. And really, no matter what time of year, it's always a good time to do this if you need to.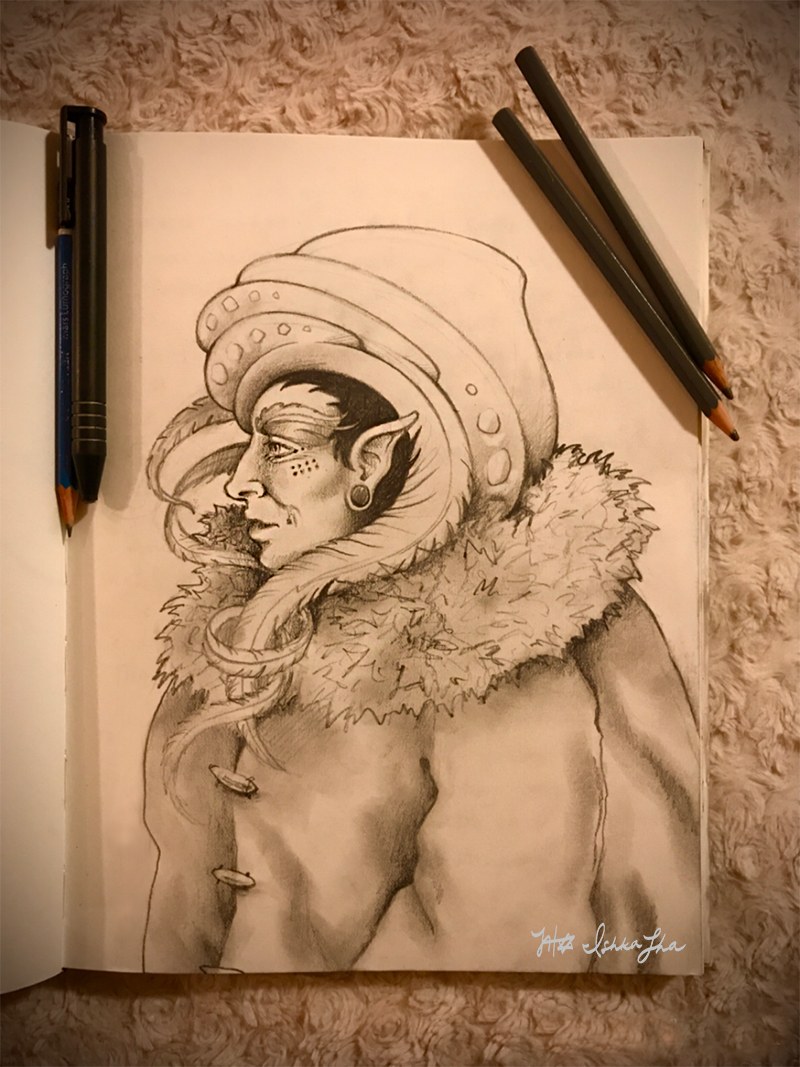 Original Art ♦ Fine Art Prints ♦ Products
As I mentioned above, On the Horizon is the newest release from my new series, Drawing From Within. Each drawing in this series is an expression from my heart, made completely in the moment with no references, concepts, or pre-conceived ideas when I sit down to draw, and usually completed within 1-3 short sittings. The mythology of such a piece unfolds in the making, and largely after it's finished. This kind of art making process has been very therapeutic for me throughout my life, and I want to share its healing effects (in the form of physical art) with you on a more regular basis. In a way, each of these drawings is like a journal entry, a ventilation of energy, emotions, and thoughts—very intimate and ephemeral. I've decided to create a new drawing for this series every month and see where it goes.

Original Art & Print Sale - How it Works:

Each time I release a new drawing from this series, I offer the original for sale to my newsletter subscribers three days before everyone else on social media. I also run an awesome sale on all prints and products based on this drawing for a limited time.

Purchase the original drawing here and click on the "Original Art Piece" tab for pricing and wall preview tools.

An original work of art is an incredible treasure. It comes hand-signed, and is truly one of a kind. I want to make more of my original art accessible to my community by offering these smaller session drawings at more affordable prices than my paintings and larger works.

Purchase fine art prints and products based on this drawing.

This image is available as a fine art print on paper, canvas, metal, wood, or acrylic (with custom framing options). It's also available on my new product line of tote bags, pillows, and mugs.

I suggest subscribing to my newsletter so that you get word on new releases like this one and can take advantage of the sale I run for 3-7 days after the release.

If On the Horizon speaks to you, please consider purchasing the original, a print, or a product based on it today. Your patronage keeps me creating healing art for the world and feeds my family. Your contributions bring about more MAGIC AND LIFE!


Thanks for Your Continued Support,