New Drawing: Mother
Apr 24, 2021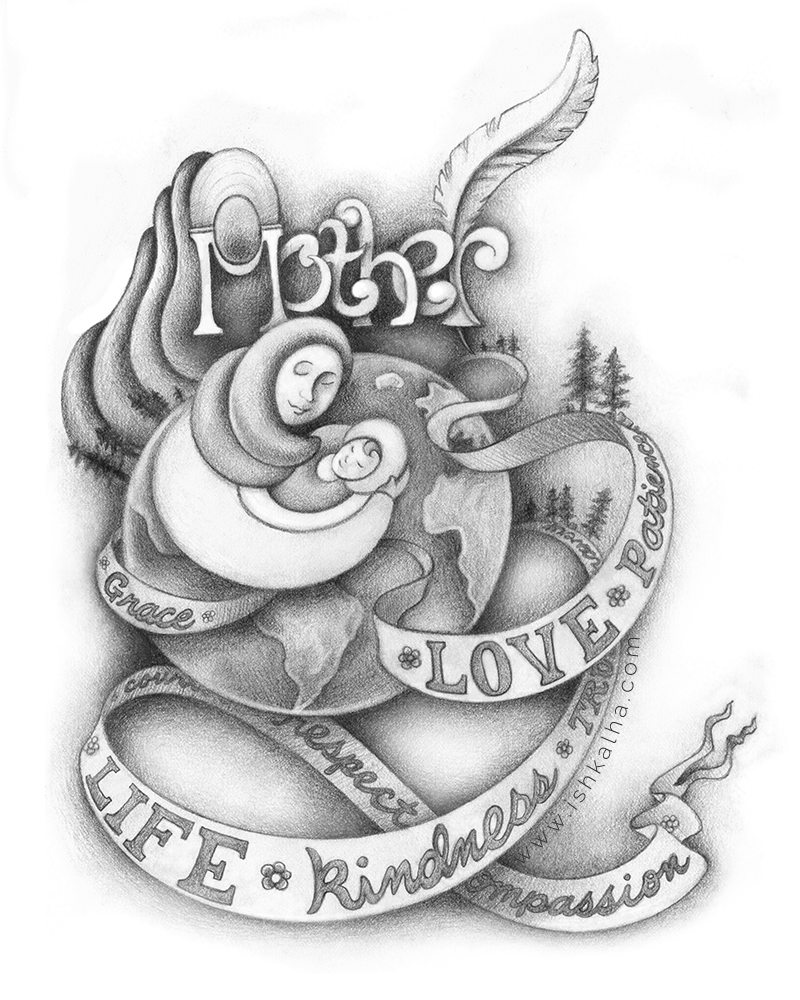 May we honor our Great Mother.

She is
...
..
.

the spirit of all creation,
the essence of Kindness,
the embodiment of Grace,
the face of Compassion,
a reminder of Bravery,
a voice of Courage,
a world of Trust, a
precious gift of
Patience,
Life,
and
Love.
May we treat
her with the utmost Respect.

May we honor her, and in doing so,
we honor ourselves, all our relations,
and our dear and precious Earth.