New Painting Release - I Got This (aka Butterflowlapple)
Aug 23, 2018

So, I'm not sure its name is actually "Butterflowlapple" or not yet, but the current verbiage definitely has me laughing at ridiculous cuteness. It's part butterfly, part owl, part pineapple. Have any title ideas? Please comment with your ideas on that, I'd love to hear from you!
This painting is the start of a bunch more smaller ones I will be doing to increase productivity and promote more PLAY. With all these other big (and sometimes overwhelming) creative projects at hand, sometimes all I wanna do is a beautiful little thing, to have a bit of a breather--hence, the start of the Minishka Collection back in May! The pieces in that collection can all be purchased as originals or prints that are no more than 12" in size. The Butterflowlapple will be available as a Minishka print later, but with some variations in design and sizing.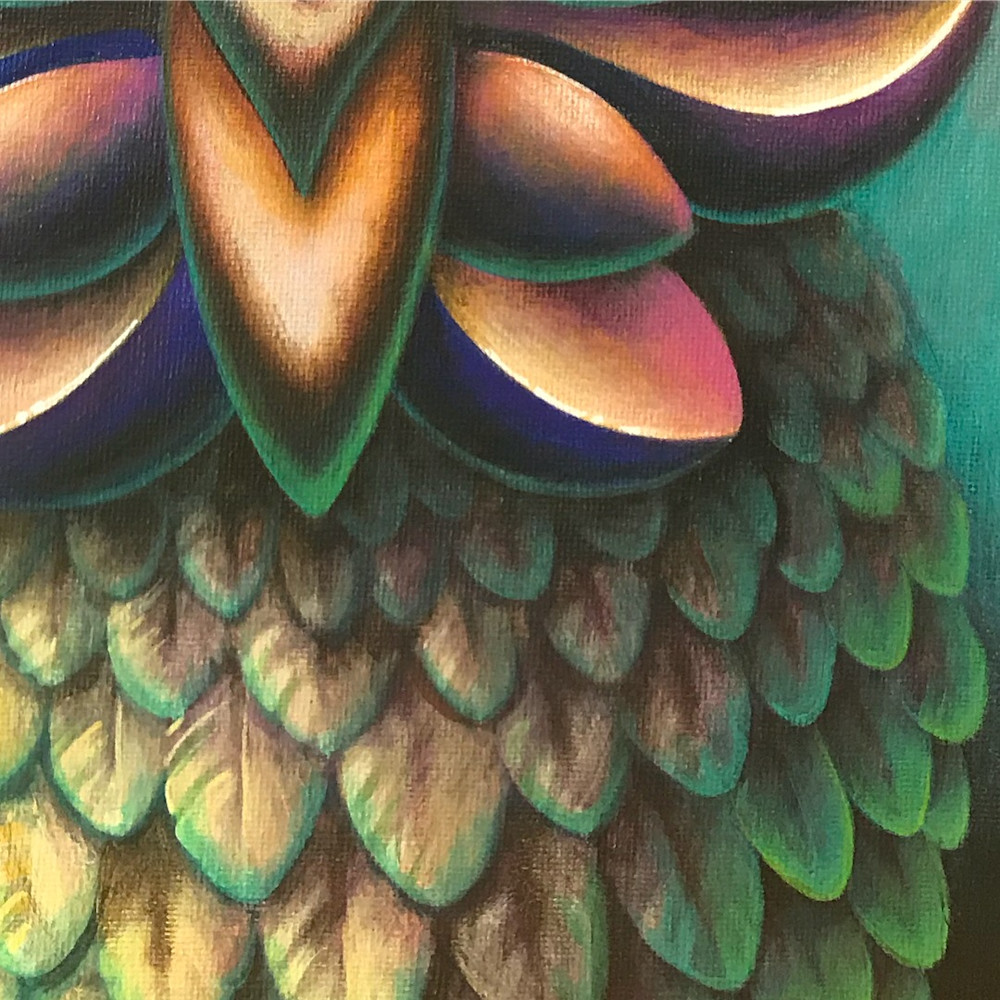 Creative Process

Butterflowlapple began as a little contemplation on what this last winter and spring were for me. Winter was.... a lesson in surrender to the imaginal gel. Spring was... my emergence, thankfully!
I made a little video to share more about this painting that you can watch on Facebook, and you can also follow my art page there if you haven't already. I also have a fun time-lapse video I posted on Instagram, with a song that is absurdly catchy.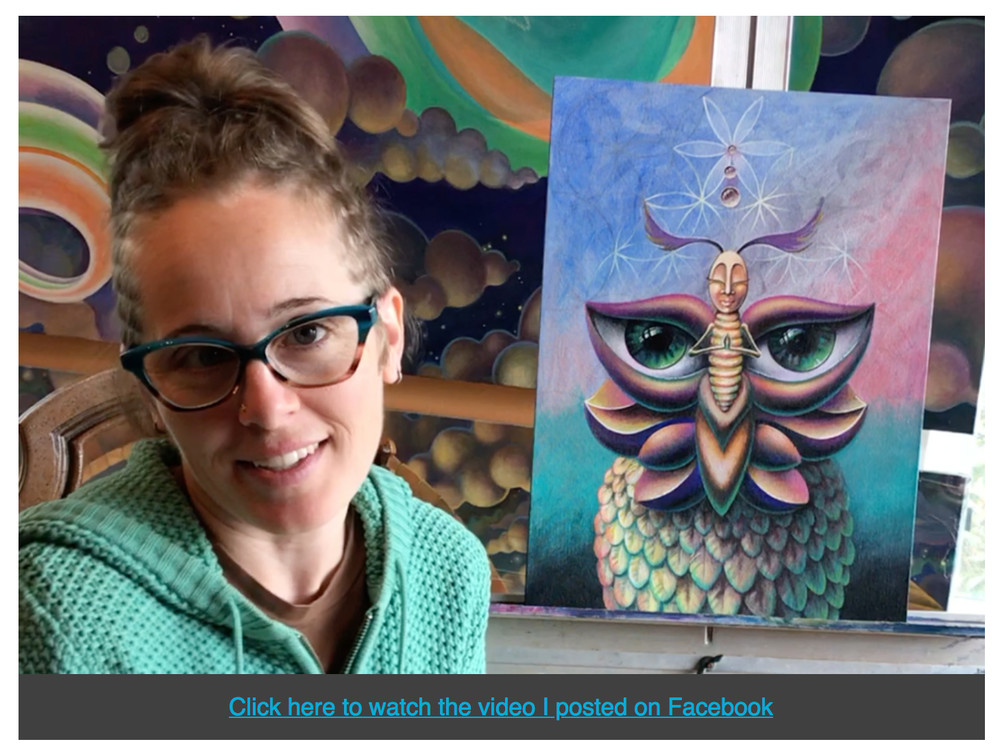 Original is for Sale

This little creative morsel is 12"x16" on canvas panel, all painted by hand with acrylic, like usual. And yes, the original is for sale. If you love it, I'm sure we can find a way to get it to you. And as always, payment plans are easily arranged, just ask.


Pre-Order a Print

I'm taking pre-orders for prints of this artwork starting today with free shipping until October 1st. The Butterflowl isn't listed on my website yet (it will be listed around October 1st), but you can visit my Pre-Order Price List now to place your order. If you need any assistance with any part of that process, I'm more than happy to help.
Well, that's all I got for you for now. Hope you enjoy!

Bless Your Life,