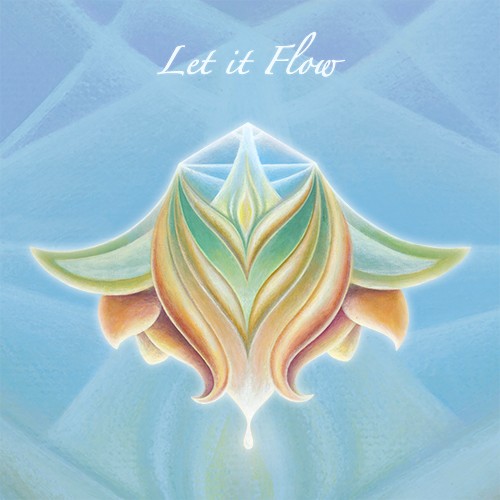 Let it flow.
Let your love flow.
Let your tears show.
Let the smiles and years and the sheer joy flow.
Let it out,
Let your sensuous nature unwind and shine gloriously without shame or disdain.

Breathe.................

Let the pain of being human out to see that we're all in this together, birds of a feather, learning, sometimes too clever for our own good. Picking ourselves up and rising when we fall. Being vulnerable. Being brave. Sharing our hearts and our values and letting go of judgement. Holding hands, fanning the flames of passion for our beloveds and for the gifts we have to share. Daring greatly and looking around to see who's in the arena with us, perhaps with some scraped knees or even a little blood, but smiling as wide as the sky for having jumped in full force into the place where dreams are made.

Claim it, own it, your destiny is for the making. Don't wait around for conditions to improve, time is precious, and so are your dreams. Be creative with them, surrender to them. Let it flowwwwwww....!

Love you all. ❤️❤️❤️

**Some magick prose for you today (inspired by my my new little Minishka art piece "Lotus Nectar" and some Brené Brown influence 😉). "Lotus Nectar" is now available for purchase as a small print on my website in the Minishka Collection.
visionary art, sacred geometry, ishka lha, dream art, lotus art,