New Painting Release - Once I Meta Swan
Oct 07, 2017
It's finally here...
"Once I Meta Swan"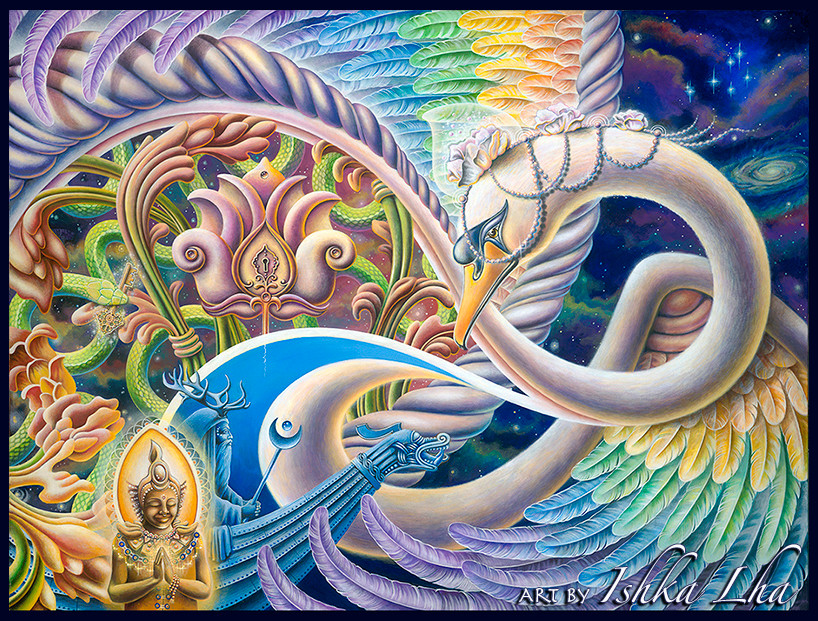 Once I met a swan,
a beautiful beautiful swan,
flying far across the sky,
beyond the mountain high,
far beyond the moonlight song,
much farther than beyond
the world I knew
of grayish hue,
a tepid view
of life.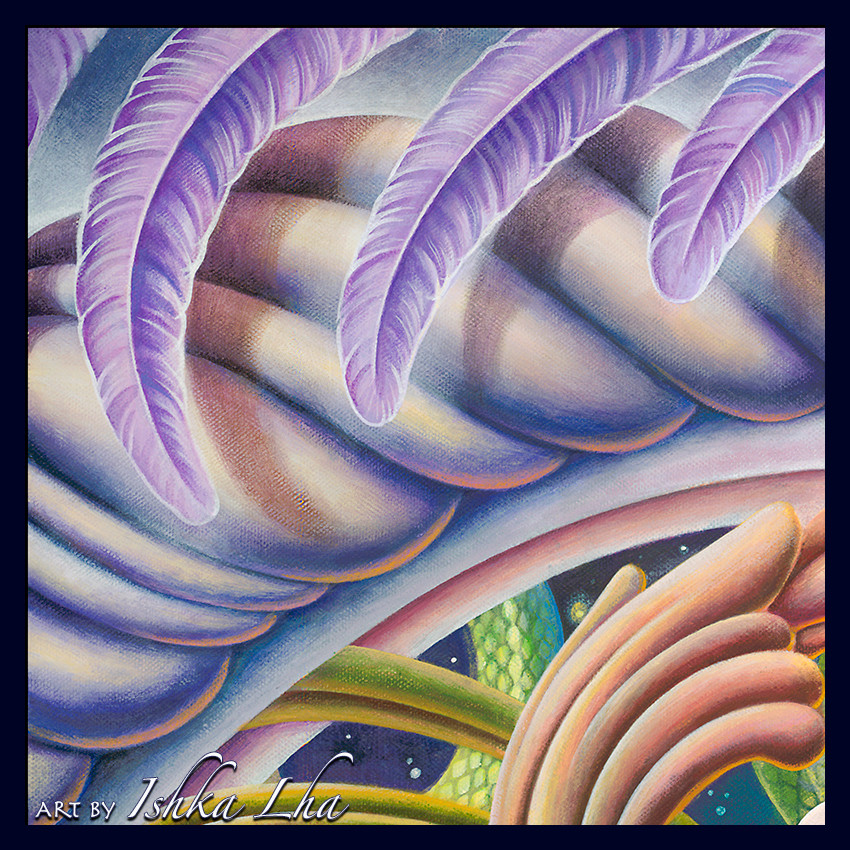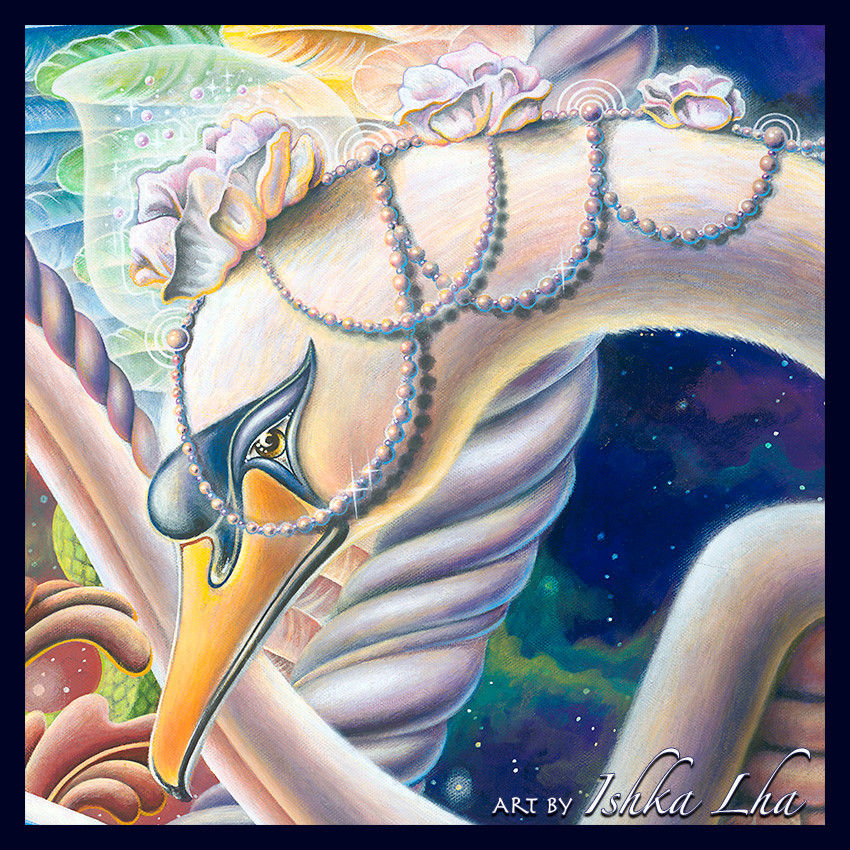 This painting was inspired and commissioned by a man who had a series of lucid dreams in which he discovered an empyrean realm, one which I like to call The Floating Valley of the Rainbow Swan.

After a long and arduous journey, he was propelled into a vast and brilliant otherworld, glittering with great plumed creatures of such magnificence and beauty that with just one glance, he would become the grace and calm of a thousand lakes. Enraptured, he transformed into one of these majestic birds, and dwelled there for eternity...

But, as destiny would have it, he did not remain there for all time, as he could have so easily done. He decided to bring that state of grace back to Earth, to bring heaven to the land.

This was his personal hero's journey and discovery of the path of the Bodhisattva, a path for one who achieves enlightenment, but delays Nirvana in order to help suffering beings.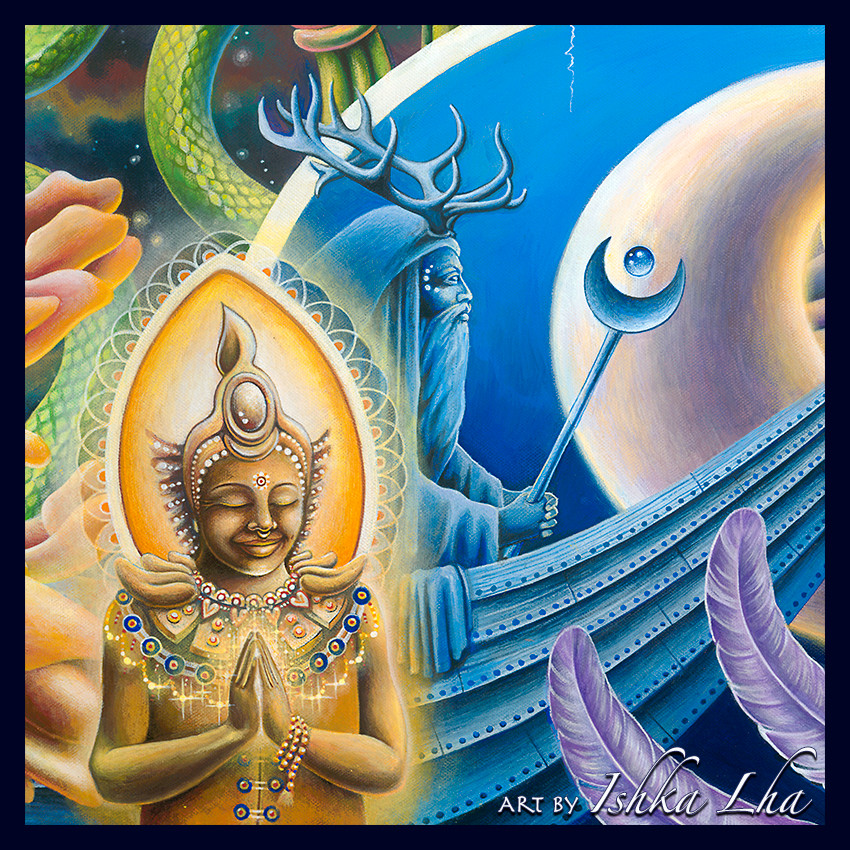 Just before I was approached to do this painting, I had been experiencing a very subtle unraveling within me, not the kind where it feels like everything is falling apart, but more like an unfurling, like petals on a flower, like the wings of a new butterfly from its cocoon. This was such a soft and gradual transition over several months, and the word grace kept coming to me in the quietude of that process. I feel like that time in my life was in preparation for this painting, for what might symbolize grace more eloquently than a swan?

The swan shows us that even when things may look a bit dismal and gray, that all things develop over time, especially with gentle loving care, into something more beautiful than we could ever imagine. When we are in a place of trying to fit in, to be something we are not, we cannot see the beauty that awaits us, the beauty that already is.

I feel like much of this painting is an invitation to let go of unnecessary molds, the ones you clearly don't fit into, so your own unique and precious form can really take flight. Shrug off the restraints others may have put on you, and remember that you are truly limitless. Be authentic. Allow for change. Be gentle with yourself and others in the process. Take as much time as you need for this kind of unfolding, of simply becoming, to be with your own true heart. There is a palace inside you that savors your return. The kind of magic you find there will spread like wildfire to the hearts of all you touch.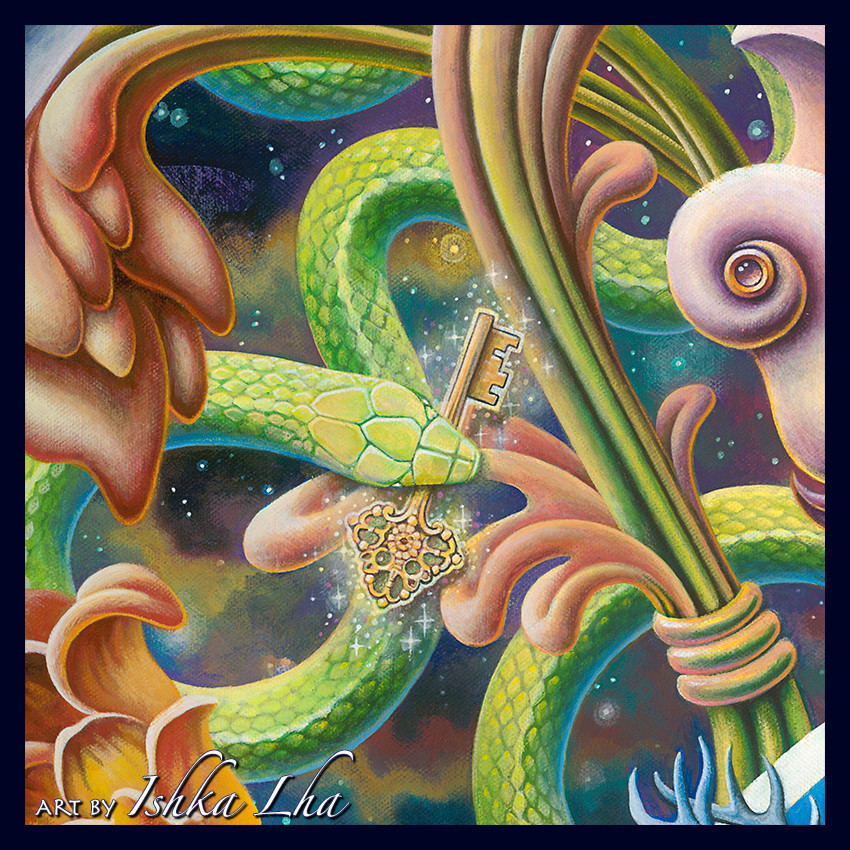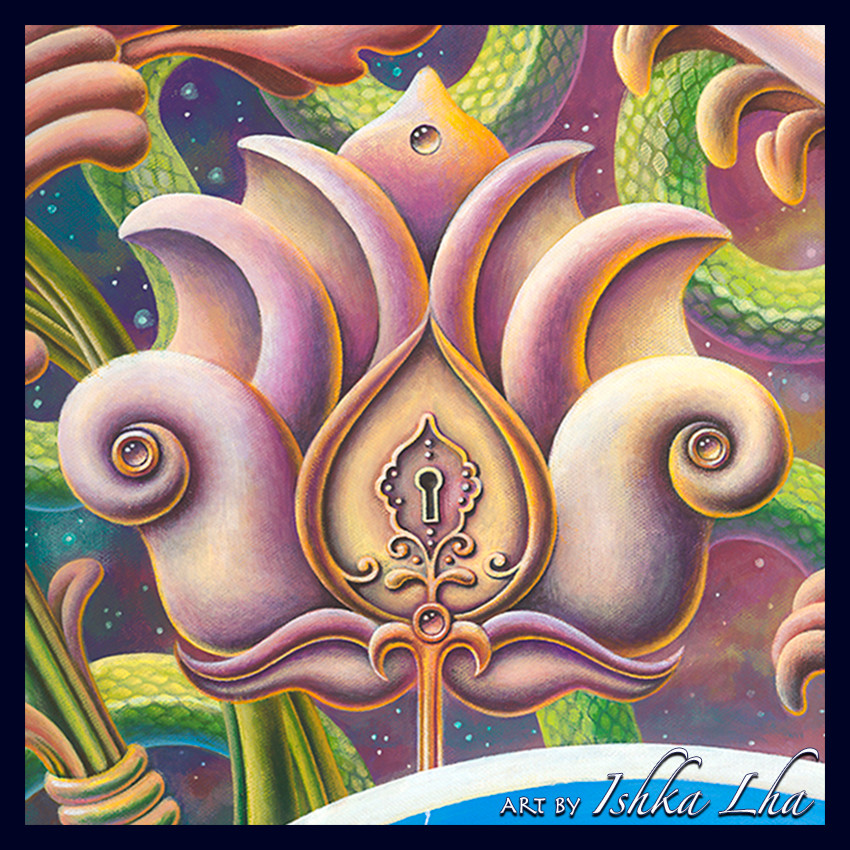 After exactly one year of painting, I finished "Once I Meta Swan" on the Wesak moon of this year, which is celebrated as the anniversary day of Buddha's enlightenment. I've been traveling all summer to festivals to share this new work, and now it's time for it to begin its official journey online!

Thanks to all who have followed my posts about this piece over the last year on Instagram and Facebook. This painting still has a lot more to say, and I will be posting more writings over the next few months. I will be co-creating a music piece for it as well (more of that soon on JAMeeSHKA).

I create art as medicine, and nothing brings me greater happiness than to share it with you. May it bring a sense of wonder and magic to all. The world needs that.

I love hearing from any of you with questions or comments about how my art has impacted your life, so please don't hesitate to write.
And, if you'd like to order prints of this new work, here's the link!


With Love,
Ishka